Sara 76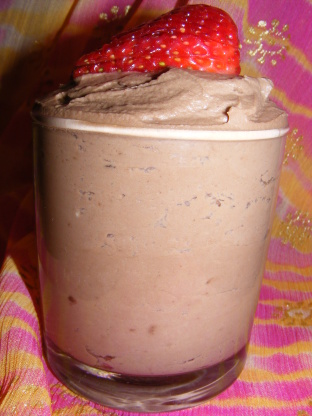 I started making this recipe a few years ago when I found it on the Cadbury website. It has become a favourite in our family, and also a favourite for my market stall. It's rich, chocolatey, and the best mousse I have ever had!
Beat the cream cheese, sugar and egg together until smooth.
Break the chocolate into small pieces and melt over a double boiler or in the microwave.
Add the melted chocolate to the cream cheese mixture and stir through until well combined. Stir in the cream, again stirring until well combined. Chill until required.
Pipe or spoon into glass bowls, chocolate cups, or use as a filling for desserts.