lets.eat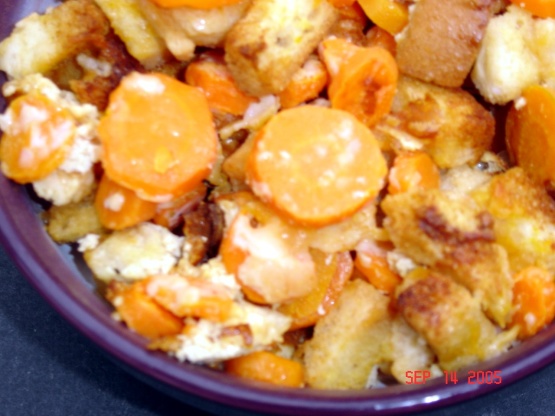 Top Review by GinnyP
'Divine' is the word, alright. This was a hit tonight! Carrots? My family is eating 'carrots'?! LOL This is a great way to use carrots that are just past their prime, too. (Which is what I did.) I made this wheat-free/gluten-free by using wf/gf croutons. And I used regular Worcestershire sauce and salt, since that's what I had. I'm so happy to have a different carrot recipe.
Mix carrots, croutons and cheese.
Put in 1½-quart buttered casserole dish.
Mix remaining ingredients.
Pour over carrot mixture.
Bake, uncovered, at 400°F for 20 minutes.