Ditalini Pasta Shrimp Salad
Parsley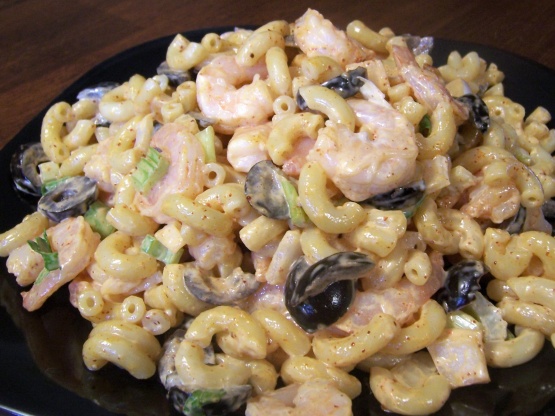 We just love this salad. Its prefect on hot days, with crusty bread and fruit.
Cook macaroni according to directions.
Drain in colander, rinse with cold water.
Mix mayonnaise and mustard together to taste.
Add remaining ingredients and mix well.
Chill in refrigerator several hours before serving.
Keep refrigerated until ready to eat.