Dish Washer Cleaning Made Easy
Bev I Am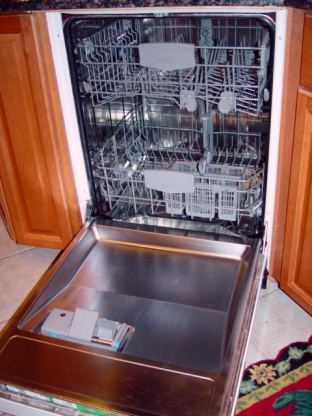 Thanks to Bev's recipe for cleaning my clothes washer I thought maybe someone would also enjoy a shiny clean dish washer!

My dishwasher looked so bright and smelt fresh after trying this recipe out. I jut put the bleach and vinegar in a glass pyrex bowl and ran the dishwasher empty. Will do this once a year to keep the dishwasher looking good.
Fill your dishwasher with crockery if desired-- but no silver or other metal objects Place a bowl with 1/2 cup bleach in the bottom rack and allow to run through the wash cycle only Stop the machine and place 1/2 cup vinegar in the same bowl (be sure there is no bleach left in the bowl) Again, run through the wash cycle only.
Your dish washer will be happy and sparkling!