Disgustingly Rich Brownies
BB2011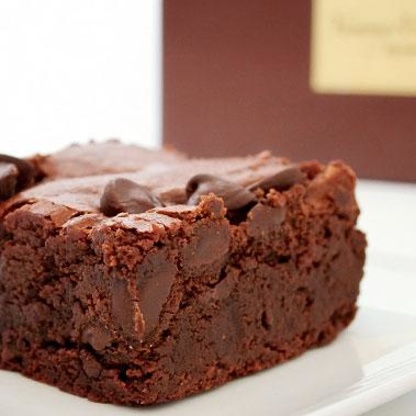 From Klutz Kids Cooking: A Very Slightly Messy Manual. These are the best brownies I have ever had, and they get rave reviews every time I bake them for an event. For an even more decadent treat, add chocolate chips. You won't be disappointed.
Preheat oven to 350 degrees.
Grease an 8 or 9 inch baking pan.
Melt the butter over low heat (careful, it's easy to burn).
In a mixing bowl combine the cocoa and sugar.
Add the melted butter to the mixing bowl.
Stir in the eggs and vanilla.
Add the flour and salt and mix just until smooth.
Pour the batter into the greased pan and bake for 45 minutes.