Prep 10 mins
Cook 25 mins

Team Gobsmacked created this dish for a Caribbean challenge during Zaar World Tour III. Each team member suggested an ingredient. Then I added a few more and came up with what you see here. I relied on the fact that jerk seasoning typically includes allspice, Scotch Bonnet peppers, cloves, cinnamon, scallions, nutmeg, thyme and garlic—so all of these are here and more. I live in Australia and have never eaten jerk, so my irreverent team figured I was the logical choice (target) to create this dish. I have no way of knowing how authentic or tasty this is. I plan on making it in a few days and seeing whether it works. If you make this, you can tell me whether it works for you, and suggest revisions. Note: In Strine (Australian lingo), gobsmacked means surprised or stunned. You have been warned. Time does not include overnight marinating.
Directions
Put all the ingredients (except the pork) in blender or food processor.
Buzz these until they are well blended.
Put the pork steaks in a non-reactive pan (such as glass).
Pour the marinade over the steaks, turning each steak to coat it well.
Cover the dish holding the steaks with plastic wrap and place in refrigerator.
Leave steaks in marinade for 24 hours, turning them several times and swishing them around in the marinade.
One hour prior to cooking, remove dish of steaks from the fridge.
After the hour is up, drain off the marinade and reserve.
Grill steaks on a hot BBQ until done, brushing occasionally with the reserved marinade.
Serve with salsa, rice and any other accompaniments you like.
If you have problems, speak to the management. And remember you were dealing with an amateur.
Most Helpful
These were a huge success tonight! Wow, the pork had such great flavor and just the right amount of spice. I put the pork in the marinade in the morning and grilled it, without basting, for our dinner. Delicious!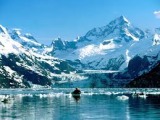 This recipe was included in Book#228608. April 27, 2008 -- These pork chops were terrific! The citrusy/sweet/spicy taste was really delicious. I marinated them for 2 days and we could taste the marinade all throughout the meat. We gobbled these up in record time, and I'll be making them again for a BBQ next weekend. (I used 4 scotch bonnet peppers, but we like our food really hot/spicy.) Thanks, Leggy Peggy, for another 5-star recipe!

This is fantastic! I used boneless pork loin chops and got down to pineapple juice in the ingredients list and realized that I didn't have it. I used orange juice. This will be a keeper. Great creation Team Gobsmacked!