Dirty Rice With Smoked Sausage
lawchic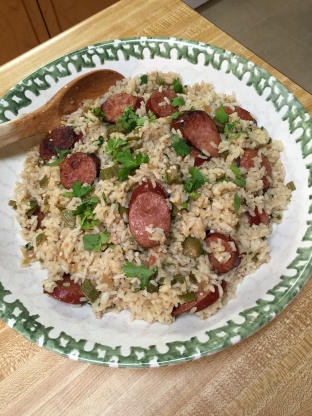 I became a fan of dirty rice around 10 years old, thanks to my Aunt Eudocia (pronounced Dochie). This is a little different, but looks worth the try. Recipe is from the Neely's, of Food Network.
Heat the oil in a large skillet, add sausage, and brown.
Stir in the garlic, onion, celery, and green bell pepper. Cook until veggies soften, about 5 minutes.
Add salt and pepper to taste, along with chicken broth and cayenne pepper.
Stir in cooked rice and chopped parsley, and heat through.