jonesies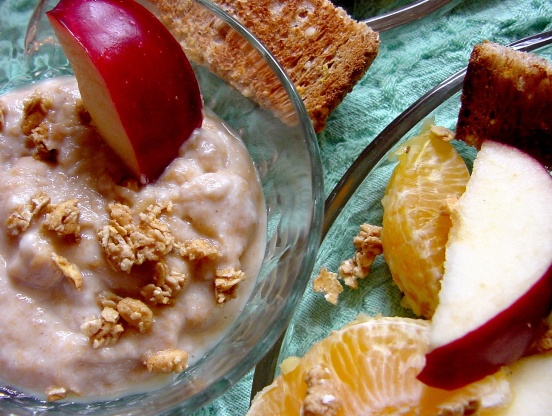 Why save those dipping moments for parties or fondue night? This is a great little breakfast for two people that tastes great and leaves you feeling like you're starting the day with appetizers.
Combine yogurt and peanut butter in small bowl until blended.
Divide mixture between 2 small bowls; sprinkle with cereal or granola.
Place bowls on serving plates.
Cut apple into wedges and separate orange into segments.
Arrange fruit pieces around dip.
Cut toast into strips and place half of strips on each plate.