Dip for Sweet Potato Fries
loof751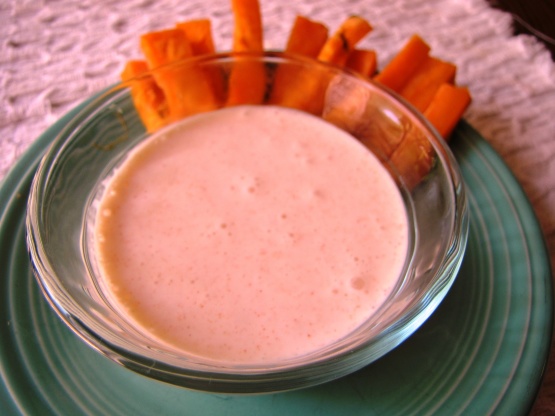 This recipe is made at a church camp I attended for a scrap weekend. The cook graciously gave me her recipe. It is the best dip ever for sweet potato fries (or yam fries), hey, I think it would be great on a burger also! It is so easy, and fast with only a few ingredients.

Killer sauce! Try smoked paprika, even better!
Measure and mix all ingredients. Enjoy! (The same as many foods, the more time this has to sit the better it takes. So, if time allows make a day or a couple hours ahead of time).