This is a great "treat" for Halloween.
Directions
Preheat oven to 350 degrees F (175 degrees C).
Wash pumpkin, cut off top, scrape out seeds and discard.
Place hamburger in a large, deep skillet.
Crumble and cook over medium high heat until brown.
Drain fat, add onion and garlic; saute slightly.
Add sugar, italian herbs, salt, pepper, tomato juice and rice; mix thoroughly.
Layer inside of pumpkin with 1/3 of cabbage, green beans and beef/rice mixture.
Repeat layers, replace lid and bake for 2 to 3 hours.
Reviews
Most Helpful
This is a so cute and such a great idea for Halloween.
I used 4 sugar pumpkins rather then one large pumpkin because I thought it would be fun to have your own individual serving. This recipe was easy to make but seemed to be lacking something different for everyone eating it. Alicia thought it needed to have diced tomatoes. Robbie thought it needed a bit of cheese in the meat. I was thinking more garlic. My favorite layer was the cabbage layer. Instead of shredding cabbage, I bought a bag of coleslaw mix that had both green and purple cabbage as well as a little bit of carrot in it. I made it with vegetable juice because that is what I had on hand. It is an off brand and mostly tomato juice anyway so it worked well. I suggest sprinkling the inside of your pumpkin with a bit of Kosher salt because the pumpkin was a little bland without out it. Also, if you mix the contents together including the cooked pumpkin sides, you might top it all off with a pad of butter to melt into the contents. It also enriches the flavor of the pumpkin as well as the cabbage and green beans. The whole thing smelled fantastic baking. My smaller pumpkins were done in about an hour and a half which left the green beans a perfect crisp tender. Thank you for an interesting and fun meal.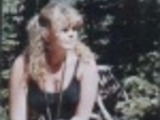 I made a few changes to this recipe and it was wonderful. I used 1/2 beef & 12 oz. Jimmy Dean hot sausage. Instead of tomato juice, I used 3 cans of Bold Manwich Sauce & about a cup of water. Instead of green beans, I used the upper 1/2 of asparagus stalks and cut away the "tougher" lower portion of the stalk. The end result was a little spicier and absolutely great!!!