Diner Meatloaf and Meatballs Mixture
lazyme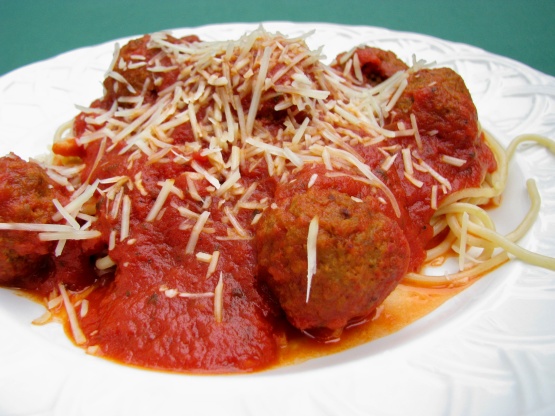 This is the recipe that my Mother used for both her meatloaf and meatballs prior to cooking. Very simple, quick and few ingredients needed. Freezes easily!!!! I usually double the recipe and freeze half of the amount. Good for OAMC.

I made this as written and made 4 mini meat loaves. They were very good. I will use this to make the meatballs in the near future.
Combine onion, saltine crackers, salt, pepper, egg and milk.
Add ground beef and mix to combine.
At this point, you can shape into loaves, wrap in plastic wrap, place in freezer bag and freeze for later use.
If using for meatballs, spread mixture out on plastic wrap in a flat square; put in freezer bag and freeze. I use defrost level in microwave to defrost 1 lb ground beef.
For meatloaf, we simply pour a layer of ketchup over the loaf and bake for 45 minutes to 1 hour at 350 degrees Fahrenheit.
For meatballs, shape into desired size; brown in fry pan with 1 tablespoon oil. Add meatballs to tomato/spaghetti sauce or chili sauce with grape jelly sauce.
Variation: Feel free to add garlic powder or minced garlic and/or Parmesan cheese.