J_Chapin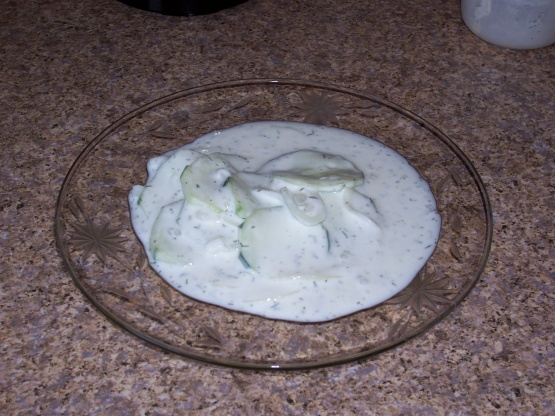 This is the best cucumber salad recipe I have found. It tastes better as it sits in the fridge! If you have home grown cucumbers that don't have the waxy coating on them, you don't have to peel.

I think the sugar measurement is supposed to be teaspoons, but with that in mind, this is good as a salad, a dip or a SALSA! Yup! I used this recipe as a base, then added some yellow bell peppers, garlic, black pepper and cilantro. Its awesome!
Whisk all ingredients together except cucumber.
Add cucumber and stir well.
Refrigerate at least 2 hours before serving.