Rita1652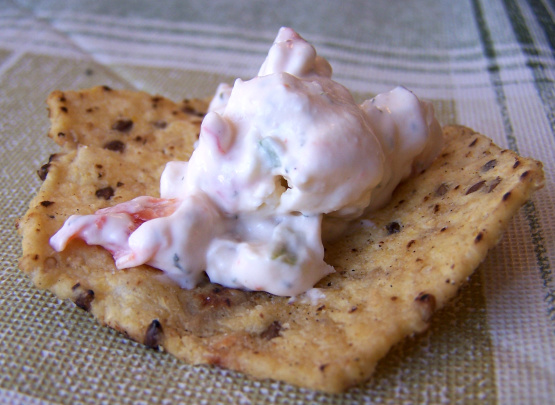 I love jicama dipped in creamy vegetable dip, and thought Why Not just make the crispy jicama part of the creamy dip? It is So Good this way and couldn't be easier. Serve the dip with fresh veggie spears or spread on crackers. Oh Yum!

WHAT A GREAT & VERSATILE DIP THIS IS! I like jicama almost any way you can serve it up, & this dip is no exception ~ IT'S WONDERFUL! I pretty much made the recipe as indicated, & the 2 of us enjoyed it as a dip for large prawns as well as chicken strips! It's great as a spread for a slice of toasted, hearty-&-nutty whole wheat bread, too! A GREAT RECIPE KEEPER! [Tagged, made & reviewed for one of my adoptees in the current Pick A Chef]
Blend together sour cream, mayonnaise, and creme fraiche.
Stir in seasonings, jicama, green onions, and pimento.
Cover and refrigerate at least 1-2 hours to blend flavors.