Dilled Zucchini, Plain & Simple
teresas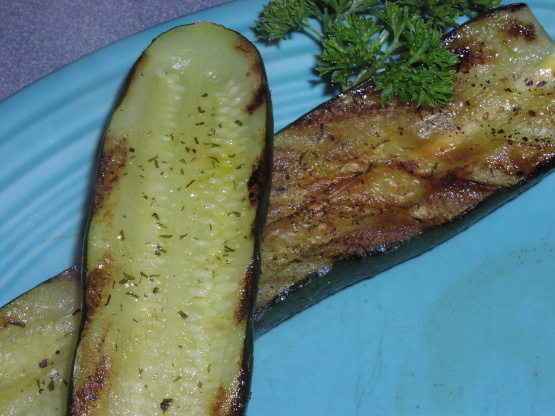 Although slightly tweaked now, the original of this recipe was found in the 2008 cookbook, Taste of Home Dinner on a Dime.

I made as posted except for the last 3 minute, when I threw them on the grill to give them some color. At which time I brushed them with the butter mixture. We loved the flavor, but we weren't impressed with the mushiness of the zucchini. I guess we like ours with a bite to them, or what is called al dente. Thanks for letting us try your recipe. :)
Place zucchini in a large skillet & cover with water, then bring to a boil over medium heat, cooking 12-14 minutes or until tender.
Drain & brush with butter, before sprinkling with dill & lemon pepper.