Dilled White Bean and Grape Tomato Salad

From the June, 2010 issue of Bon Appetite. This is a refreshing summer salad in which the dill and balsamic vinegar truly give a lift. It is best prepared a day in advance, and will keep well in the refrigerator for a few days.
Directions
Toss all ingredients in a large bowl.
Season with salt and pepper.
Let marinate at room temperature for 1 hour.
Cover and chill.
Return to room temperature before serving.
Cooking time is marinating time.
Most Helpful
Easy and delicious. The recipe was reduced by half and yielded 4 wonderful side servings. I had a ripe locally grown tomato that was small diced and used in place of the cherry. White beans that had been cooked and frozen was used in place of the canned. The salad was made a few hours before serving and refrigerated. As suggested in the recipe it was allowed to sit out for awhile to take the chill off. It went very well with Recipe #137575 and Recipe #16533. Made for Aussie Swap.
Wow, this is a great side dish that complements so many different meals. I actually prepared this for a picnic at the beach, to be eaten with a pepperoni/sausage bread. It was great that I didn't really have to worry about spoilage. It traveled well, and the flavors developed nicely. It was so easy to put together, too. I made this exactly as posted, except I thought I had more grape tomatoes than I did, and had to use some cherry tomatoes in their place. I will definitely be making this again! Thanks for sharing. Made for Aussie/NZ Swap #66.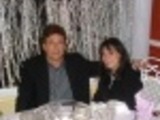 We found this outstanding! Like another reviewer, I added more dill, but otherwise followed the recipe to the letter, and we both raved about it. This will be a keeper! Thanks for sharing :)<br/>Made for Eating Right While Staying Cool / Diabetes Forum