Dilled Scalloped Potatoes
Prep 15 mins
Cook 1 hr 15 mins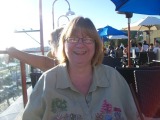 A yummy recipe if you love dill.
Make and share this Dilled Scalloped Potatoes recipe from Food.com.
Directions
Combine whipping cream, milk and swiss cheese, set aside.
Mix together cornstarch, salt & spices.
Peel potatoes, slice and coat with cornstarch, salt & spices.
Add parmesan cheese and onions, toss well to coat.
Place potatoes in greased casserole dish.
Pour liquid carefully over potatoes.
Cover and bake @325F for 45 minutes.
Uncover and bake another 30 minutes.