Dilled Cucumber and Onions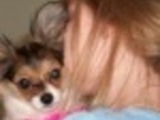 While I was growing up, this was one dish you could expect to find at every picnic or family get-together in the summer. My kids always expect me to make it when they come over for dinner too. Cooking time represents the chill time.
Directions
Combine sliced cucumber and onions with all other ingredients.
Cover and refrigerate for 2 to 3 hours before serving.
Most Helpful
My son became addicted to a cucumber salad that he had in Germany so we've been trying to recreate it. This is pretty close - and is exceptionally good. He'd like just a bit less sugar (but mom likes it just as it is.) We are so happy that you posted this and will be making it frequently! Thanks Sandy in Houston.

Wonderful. Just like Grandma used to make....

Very nice! I ended up adding a bit more sugar and more ground pepper. The first result needed a little bit more zing for our tastes...but a very nice cucumber and onions recipe. And so easy to make. Thanks!