BarbryT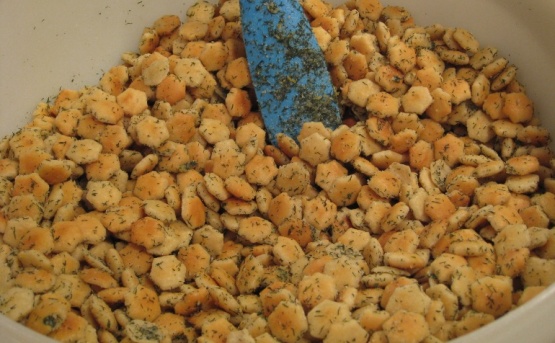 This was my grandmother's favorite snack. I guessed on the servings since this is a snack.

Simple tasty little snack! I made half the recipe and cut way back on the oil and I still got really good coverage. I love the zing from the lemon and dill!
24

ounces oyster crackers
1 1⁄2 cups oil

2

ounces dry hidden valley salad dressing mix, 2 packets
1⁄4 teaspoon garlic powder
3⁄4 teaspoon lemon peel
1 1⁄2 tablespoons dill weed
Warm oil to dissolve dressing mix.
Stir well.
Add the rest of the ingredients and mix.
Pour over crackers and toss gently.