gailanng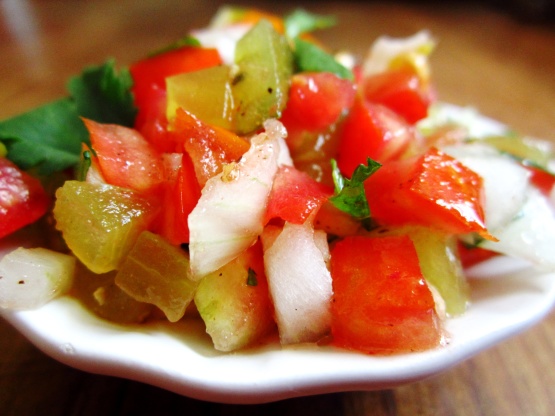 This is one out of my recipe files from Gourmet class. We had to come up with something "different". What's more different than salsa made with a dill pickle? But, it is good, even if I do say so myself. It's not hot, but if you prefer a hotter salsa, use the hot dill pickles. The yield will depend on the size of your tomato.

Yummy. Made mine with sweet cherry tomatoes. Very good flavor combination.
Dice the tomato and discard part of the seeds.
Stir together all the rest of the ingredients.