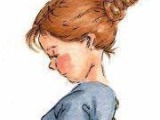 You'll be amazed how fast these crispy snacks will disappear. They're a unique alternative to potato chips and a great accompaniment for a fish fry.
Directions
Drain pickles well.
(Don't forget to reserve 2/3 cup of the juice).
Press pickles between paper towels to remove excess moisture.
Combine the pickle juice with egg, 1 TBs flour and hot sauce; stir well and set aside.
Combine 1 1/2 cups flour and next 3 ingredients; stir well.
Dip pickles in egg mixture; dredge in flour mixture.
Pour oil to depth of 1 1/2 inches if using skillet.
Fry coated pickles in hot oil, in batches, for 2 to 3 minutes or until golden, turning once.
Drain on paper towels.
Serve immediately.
Most Helpful
super yummy!!!! i made mine spicier by adding extra red pepper, and served with tarter sause. YUM! :)
I love fried dill pickles. I put the pickles in a cheese cloth and wring out the excess juice until they are as dry as possible. I have put them on a dehydrater over night. It helps keep them crisp longer and they can be held in a warm oven for a bit...but still not for long. I also use the pickle slices that are sliced the length of the pickle instead of the little circles sometimes, they are worth the price when doing this. The hot sauce was a great addition. Yum!