Dill-Mustard Grilled Salmon
Derf2440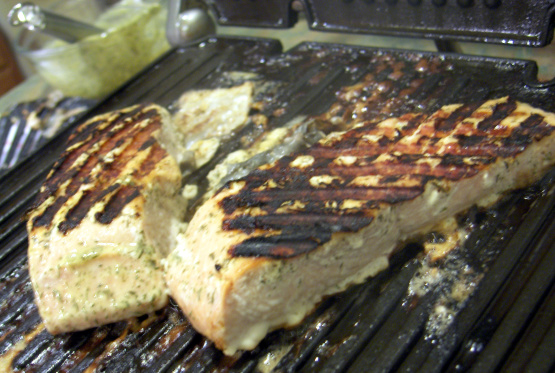 We love salmon in our house and with my new George Foreman grill we have been enjoying grilled foods during the winter.
Mix together dill, mustard and honey.
Next, stir in mayonnaise and 2 Tablespoons of mustard until blended well.
This will be the sauce used after salmon is grilled.
Refrigerate until needed.
I use my George Foreman but if using a regular grill I suggest spraying the skin side of the salmon with vegetable spray so it doesn't stick to grill.
Brush top of salmon with reserved mustard.
Grill for 10 to 15 minutes or until salmon begins to flake.
When done, serve with dill sauce.