This was my grandmother's recipe. Now everyone on both sides of the family uses it for parties, gatherings, etc..
Directions
Blend and chill.
Best if chilled overnight.
Very easy to double.
Reviews
Most Helpful
This is AWESOME! I made this for Christmas dinner and everyone loved it, especially my mom. I used fresh dill and added about double what your recipe called for. (We really like the flavor of dill.) This just might become a staple at our house!
I've had dill dip before and liked your recipe. I found it a little salty though and would cut back on the season salt next time. It is a delicious combination though!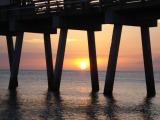 I made this to share with my mom who wasn't sure if she liked dill, and we couldn't stop eating it! She insists I make a double batch next time! Very good with zuchini sticks. I did add a little extra dried minced onion in addition to the amount of fresh onion it called for, just for some additional oniony flavor.