JustJanS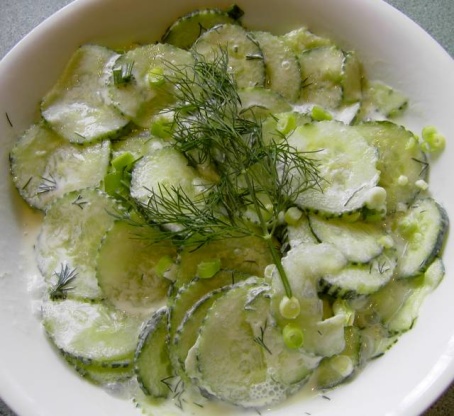 This is a very nice, light summer salad - goes great with anything you've grilled or barbecued.

I took note of AnnetteMarie's review and reduced the sugar, I also upped the salt a little. I think it's a good salad, but I should have done as I felt I should and allow the cucumbers to drain a while. Right now they are releasing lots of liquid into the dressing. But still, a good flavour and visually nice amongst the other salads I've made.
In a large bowl combine first 5 ingredients.
Add the cucumbers and onions and toss.
Cover and chill for at least 1 hour.
Enjoy!