Parsley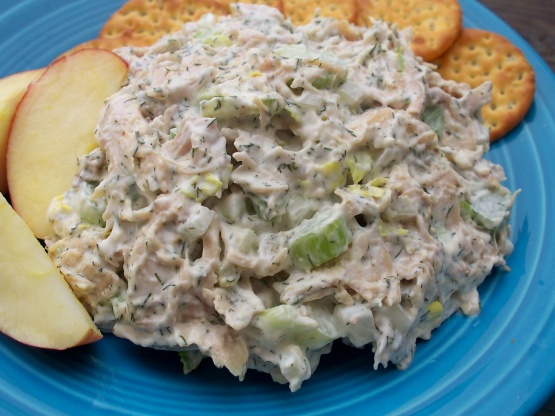 I threw this together with some left over chicken. It is an easy fix on a warm day!

I had some leftover chicken and love dill so I thought I'd give it a whirl. I'll be making it again today, but this time I'm adding Craisins. It was surely delicious!!! Thank you!
Place chicken, onion, and celery in a large bowl and toss to combine.
In a smaller bowl mix mayonnaise and dill.
Stir mayonnaise mixture into chicken and add salt and pepper to taste.
Serve on bread or with crackers.
* You can add more or less mayo to your liking.
** We like alot of dill flavor so we use fresh dill. You can also adjust this amount to your liking.