Parsley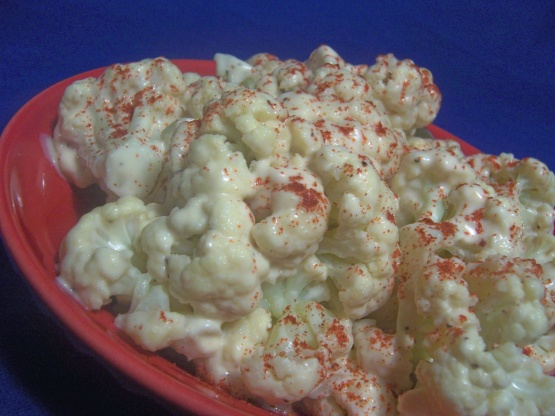 This is a quick easy way to dress up cauliflower. Try the dressing over broccoli or a veggie salad.
Top Review by Ilysse
Very good. The 6 year old LOVED it. I had to cut her off so she would eat some of her other food. I too, found there to be too much sauce for only one head of cauliflower. Next time I'll cut it or add more veggies. I like the idea of adding carrots, I think this dressing would be nice with them. Thanks for poting.
Mix dressing ingredients with a fork (not the paprika).
Toss gently with the cauliflower.
Sprinkle generously with paprika& serve.