Dijon & Parmesan Crusted Halibut
Prep 20 mins
Cook 15 mins
I cobbled this together from other recipes I liked and wanted to write it down so I had an option of making it again!
Directions
Wash and pat dry the Halibut filets.
Mix 1/4 C light Mayo, 1 Tbl Dijon, 1 Tbl lemon juice, 1/4 C breadcrumbs and 1.5 Tbl Parm.
Spray olive oil in a 9X13 pan bottom.
Place Halibut filet's into the pan. Spread mayo / dijon mixture on the top of the filet's.
Melt the butter in a small bowl. (microwave) Mix in the balance of the bread crumbs and the parm. Note - I used 4 Tbl of the butter, but upon double checking the recipe's I leveraged, they used substantially less. I bet you could easily get by on 2 tbl butter --
Bake the fish at 350 degrees for about 12 - 14 minutes. Then put oven on Broil (change the racks in the oven if needed) for a couple of minutes (4) until the top is nicely brown.
(Note first time I made this - had about 1.25 lbs halibut and husband thought there was a smidge too much of the mayo / dijon mixture.).
Reviews
Most Helpful
The recipe is not complete. Where do you put the melted butter with the rest of the cheese & bread crumbs? If it goes on top with the first half why not mix it all at the same time?
Delicious! I used cod and it worked beautifully. I followed your advice and used a bit less of the mayo mixture and a little less butter. The fish was beautifully cooked and very flavorful. I loved the crunchy topping. (FYI - your instructions don't say what to do with the parsely and garlic, so I assumed they got mixed in with the butter/bread crumb mixture. Also, the instructions didn't say what to do with that mixture - I topped the fish before putting it in to bake.) Thank you for a yummy fish recipe. Made for the Spring 2014 Pick-A-Chef event in the contest and event forum.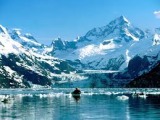 Made for Spring PAC 2013, this fish was excellent -- Well-flavored, nicely cooked in the stated time & easy-to-fix. I used cod vs halibut & agree that using the lower amt of butter for the topping was best. As a matter of personal preference, I added a sprinkle of Old Bay & a generous amt of lemon pepper. We were very pleased w/the outcome. We buy cod in 10 kilo pkgs, so I expect your recipe will revisit our table freq at DH's request. Thx for sharing this recipe w.us.