Dijon Mustard (From Sara Moulton)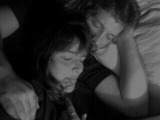 This recipe is from Sara's book "Sara Moulton Cooks at Home". Homemade mustard needs to be stored at least 6 weeks before using, as it will mellow with age. A special thanks to Chef #17803 for locating the hot mustard powder at http://www.penzeys.com/cgi-bin/penzeys/p-penzeysmustardpowder.html
Directions
In a bowl stir together mustard flour and water to make a paste.
In a saucepan combine vinegar, wine, onion, shallots, garlic, bay leaf, peppercorns, and juniper berries and bring mixture to a simmer over moderate heat. Simmer mixture until reduced by two thirds.
Strain mixture, cover and chill. Stir the chilled vinegar reduction into the mustard paste. Add the lemon juice, salt and sugar and stir to combine. Let mixture stand for at least 20 minutes.
Transfer the mustard mixture to a saucepan, bring to a simmer over low heat and cook for 15 minutes. Remove from heat and allow to cool.
Transfer to a steril jar and seal tightly, and store on a dark cool shelf for at least 6 weeks before using (although it will keep unopened for years). Mustard should be refrigerated once open and will keep for 6 months.
Most Helpful
My husband and I found this Sra Moulton recipe a while back and have been using it for quite a while now - we were looking for a replacement for our favorite Dijon mustard that is no longer available - this is very close, and we've been very happy with it.
I have made this tagged recipe (Photo Tag) now; I will be back to award stars and photos a little later. However, my initial findings are as follows: There seems to be quite a lot of ingredeints going on here for a true Dijon style mustard. I would question the use of juniper berries, which have a very distinctive and pungent flavour - and is not a flavour that I would normally associate with Dijon mustard! The THREE tablespoons of garlic also seems very excessive, and I have never used onions AND shallots together in Dijon mustard before! However, I am willing to keep an open mind until I taste this mustard in a few weeks, the recipe suggests you mature it for up to 6 weeks before using it.I am also mindful of the fact that this is an "American" style Dijon mustard, so maybe there are subtle differences in taste and flavour, again to be fair, I will take that into consideration when I award my stars! I will photograph this mustard to fulfil my photo tag obligations before the 6 week period, but not straight away, as I believe the colour will improve.An interesting recipe, thanks 2bleu for posting this. FT:-)

This recipe may be a bit more work than some other mustard recipes, but it's worth every single step ... You can't tell the difference between this mustard and a high-quality imported Dijon. Thanks, Sara Moulton! And thanks to 2Bleu for posting it here. The flavor is superb. I can't imagine buying supermarket Dijon again!