Dijon Ham and Lentil Soup
Annacia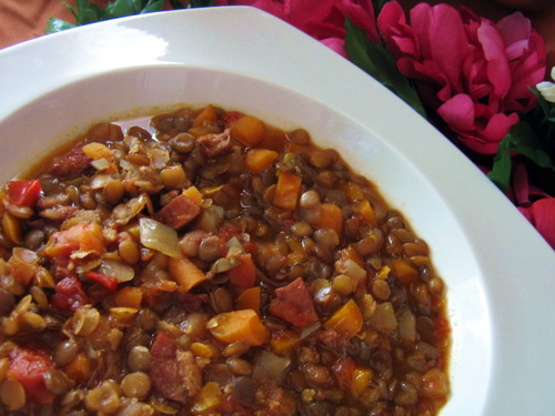 A warm, hearty, and healthy soup ready in a little over an hour. I use low-sodium broth and turkey ham.

The dijon mustard really makes this dish unique, and really compliments the ham and lentil flavors without being overbearing. I made this recipe with leftover honey-glazed ham and it blended wonderfully with the rest of the ingredients. I also substituted celery for the green pepper, which worked great. It tasted fantastic with hot cornbread on the side...there were no leftovers!
In a large pot, combine all ingredients except dijon mustard.
Heat to a boil over medium-high heat.
Reduce heat; simmer uncovered for 1 hour.
Stir in mustard and serve hot.