lazyme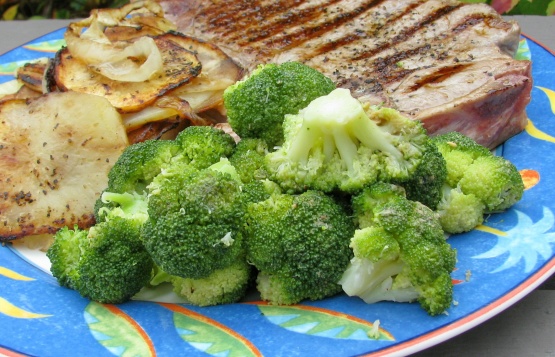 I turned this into a solo meal by adding a half a cup of broccoli flowerets to boiling water that also contained two cups of dried pasta. While they were cooking together ( eight minutes was just right ) I mixed the rest of the ingredients in a shallow bowl, and then poured the drained, hot pasta and broccoli on top and tossed. I think that diced cooked chicken or ham would also work well here.
Steam the broccoli until it is barely tender.
Combine all other ingredients and heat until butter melts.
Stir to blend.
Pour over the hot broccoli.