Differently Delicious Coleslaw
Parsley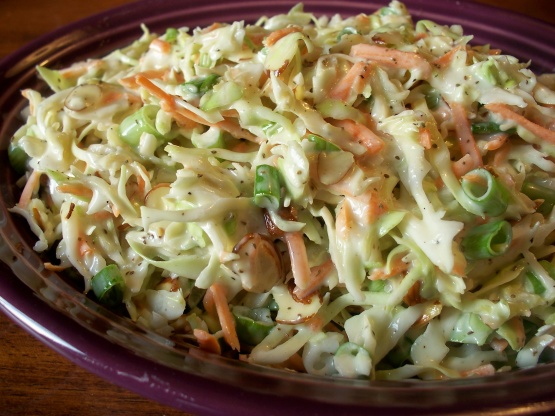 My husband is not a fan of coleslaw but this completely won him over, so he insisted I write down what I did!

Fantastic slaw! I deleted the almonds, will add them if I have them, and added a touch of sugar. Simple and surprising. Thank you!
Combine olive oil, vinegar, mayonnaise, sugar, celery salt, dry mustard, pepper to make dressing (I shake it all together in a jar).
Put coleslaw, green onions, and almonds in a large bowl and stir in dressing (you may not need to use all of it) until well mixed. Top with freshly ground pepper to taste.