Different Toasted Tomato/Cheese Sandwich
Lainey39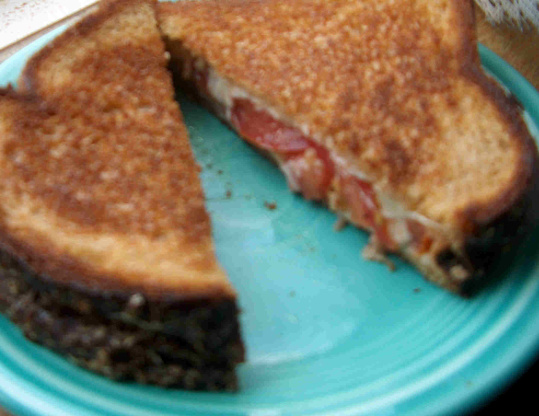 This is a new twist on the classic grilled cheese sandwich. It's great for when you are in a rut and want to try something different!
Put 1 slice of bread in the skillet buttered side down.
Sprinkle half of the shredded mozzarella cheese.
Put four slices of sliced tomato on top of cheese.
Sprinkle the rest of the shredded mozzarella cheese over tomato.
Sprinkle basil and oregano over the cheese and top with last slice of bread.
Cook for 3-4 minutes on each side flipping once or until lightly golden brown.