Different Than Everyone Else's Scalloped Corn
Prep 10 mins
Cook 45 mins

Do not remember where this came from, but it's really good. This is easily doubled and baked in a 13x9 pan.
Directions
Combine corn and sour cream, mixing until blended.
Mix in butter and eggs.
Add corn muffin mix and stir until combined.
Pour into a greased two-quart baking dish and bake at 350 degrees until top is golden brown and knife inserted in middle comes out clean. (40-45 mins).
Most Helpful
Excellent! I made this to go along with our Easter dinner and it was a perfect addition. It's like a corn bread with the addition of delicious corn nibblets. I especially loved the crispy edges. The recipe was simple to follow and so yummy to eat! I did have to bake mine an extra 10 minutes, so the center was firmed up all the way. Note: I drained the can of whole corn nibblets before mixing with the creamed corn and sour cream. Thanks for a GREAT recipe! ~Made for the Spring '10 PAC~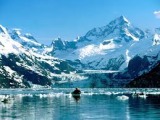 I've never tried scalloped corn before now, so I don't really know how different this was, but I do know that we really liked it. This might be the most fattening vegetable I've ever prepared, but it was sooo worth it! LOL My sizes for the can of corn and the Jiffy mix were a bit less than what's listed in the recipe, but otherwise, I made it as listed (I used Green Giant niblets in the short fat can for the regular corn, and the Jiffy mix was 8.5oz). I did have to bake it for about 55 minutes (at 45 minutes, it was still pretty pale and the center was gooey), but it was lovely once it came out of the oven. My favorite parts were the slightly crispy edges. I served this with Recipe#316100 and Recipe#39488 (our dinner was very yellow tonight lol). Delicious! Thanks for posting! Made for PAC Spring 09