Annacia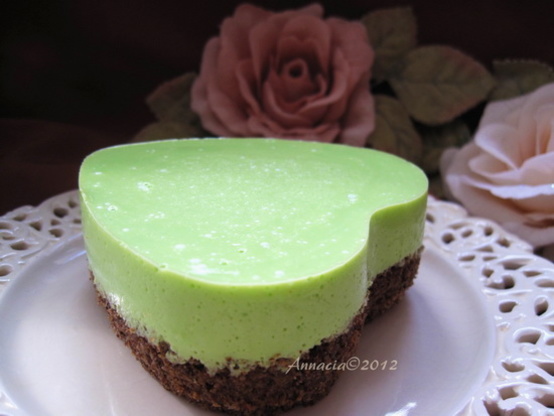 Cook time is chill time. Using a crust will more than DOUBLE your calories, fat, and sugar.

I really love this and will make again with different jello flavors and juices. I did use it in a crust this time but from now on this will go into a glass. It's texture is light and fluffy and not the smooth creamy texture that you expect in a cheese cake. I take nothing at all from this recipe by saying that as it's very enjoyable on it own. I just think it's better with a crust. Loved the great lime taste!
Heat water in microwave.
Stir Jello into water and set aside.
In a mixing bowl, blend Splenda, cream cheese, and heavy cream until completely mixed.
Add lime juice and dissolved Jello and mix well.
Pour into empty pie pan (or prebaked crust) and chill 4 hours. Alternately, pour right into parfait glasses.
This is nice with whipped cream.