Found it on whatcookngamerica.net and wanted to save it for future use.
Directions
If you do not have any brewed coffee, dissolve 1 teaspoon of freeze-dried decaffeinated coffee granules in 1 tablespoon of water.
In a small saucepan, combine the milk, coffee, and cornstarch and stir until the cornstarch dissolves.
Stir in the cocoa and brown sugar and bring to a simmer over medium heat.
Cook for about 5 minutes, stirring, until the sauce thickens and is no longer cloudy.
Remove from heat; set aside to cool.
Use when cool or cover and refrigerate for up to 2 days.
Reviews
Most Helpful
Fast, easy and really delicious! I love that I can have unprocessed chocolate sauce by using this recipe. I didn't even wait for it to cool down. Yum!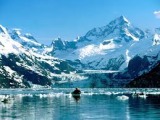 Simply delightful. I made this using 2 tbsp of Splenda Brown blend and then enjoyed this with almost total abandon. Loved the coffee essence and what it does for the chocolate. :D

I used hi-lo milk (sort of between full cream and skim) and otherwise made as per recipe and it really surprised me how thick and rich it was though I thought a little grainy and quite sweet and would certainly satisfy the chocolate craving and the DM loves you for this recipe as now she can have that chocolate hit without sending her blood sugars through the roof, I served it with Frozen Peach Yogurt -- Made in a Food Processor! for an all round guilt free dessert. thank you tdaymond, made for the Best of 2013 tag game and recommended by Maito.