Diced Eggplant (Aubergine) Salad
Parsley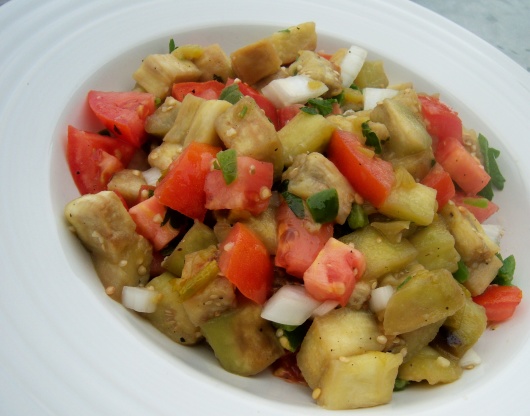 Fresh tasting and colorful. Double or triple this recipe to bring to your next family picnic or potluck. Best made 2-3 hours in advance. Cooking time includes refrigeration time. Makes a delicious side to grilled chicken or fish.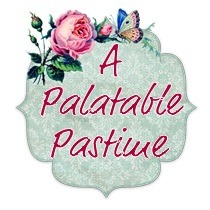 I agree that this is a different kind of salad, and the flavor might not be for everyone. My husband enjoyed it but is really wasn't my speed. He said the seasoning was nice, and the contrast of textures and colors he quite enjoyed as well, saying this was a good change of pace cold salad for him. I made a full recipe for this, and it yield's around 1 1/4 cups, so if only some of the family enjoys this, it is nice that it really doesn't serve 4-6 but more in the area of 2-3 (unless you serve tight 1/4 cup servings), or enough to pack in lunches during the week for even as few as one. So I will be making this again, definitely (not everything I cook is for me). Made for the Saucy Senorita's ZWT5.
Peel eggplant and dice into 1/2 inch cubes.
Sprinkle liberally with 2 tsp salt and let sit for 30 minutes.
Soak and rinse salted eggplant well, drain, and pat dry.(I soak at least twice in fresh, cold water to remove excess salt).
Saute diced eggplant over medium-low to medium heat in 2 tbsp olive oil until tender.
Set aside to cool.
Mash garlic with 1/2 tsp salt to make a paste.
Combine garlic paste, chiles, green pepper, parsley, and tomatoes in a medium bowl.
Add cooled eggplant, lime juice, and pepper.
Stir gently to mix.
Cover and refrigerate for 2-3 hours.