Diced Avocado-Tomato Salad With Parsley-Lemon Vinaigrette
IOjaw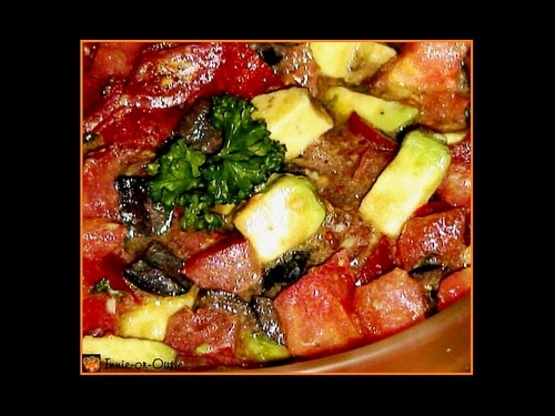 A great side salad, especially for summertime BBQs, with a twist.
Thoroughly mix parsley, lemon juice, balsamic, mustard, pepper, and olive oil in a container.
Place in refrigerator for at least 1 hour.
When ready to serve, combine tomato, avocado, and olives.
Pour on vinaigrette, lightly toss, and place in serving dishes.
Garnish with parsley sprigs.