Diane's Crock Pot Chili Con Carne
Derf2440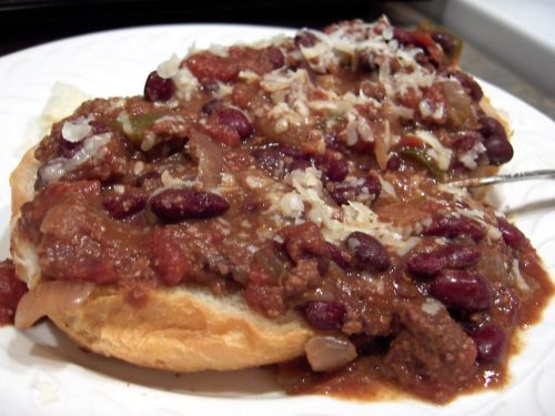 This is not a recipe I have tried, but comes from Diane Deiber from Santa Cruz, California. I would be tempted to cook it longer, but I am not an experienced crock pot user.
Brown ground beef in frying pan; pour off extra fat.
Put browned meat in bottom of crock pot; add chopped vegetables then all other ingredients.
Cook on low heat for 3 hours.