lazyme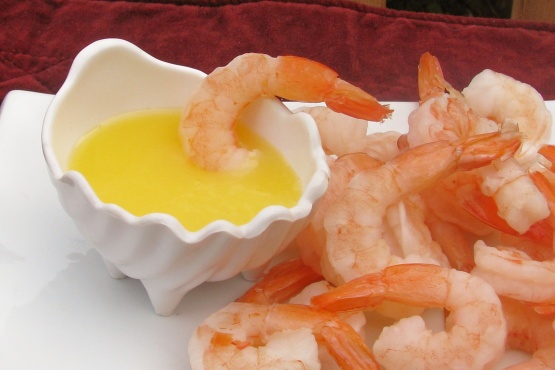 Flavoured butters captured my attention during ZWT (along w/many other ZWT players), so here's another for all of us to try. My source here is the Alaska Seafood Marketing Institute. This butter was suggested as a dipping sauce for crab legs, but would also work well for cajun-style grilled shrimp as a dipping sauce or even drizzled over lime-marinated shrimp ceviche. I suspect I've just begun to explore the options. Enjoy!

I did this two ways, as posed and with a bit of added sautéed garlic. My son loved the first one with ciabatti bread, but really loved the addition of garlic. We enjoyed shrimp and bread with that one. Thanks for sharing! Made for FYC tag game on yuku!
Place butter in microwave-safe bowl & microwave on high power for 1 minute or till melted.
Blend in mustard & hot pepper sauce to taste.