Diabetic Manhattan Clam Chowder
BecR2400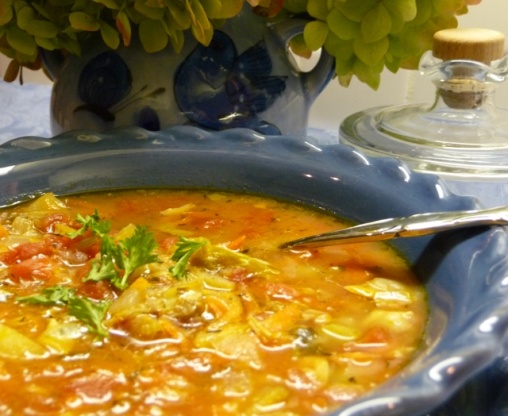 from Mr. Food's Quick & Easy Diabetic Cooking

We loved this chowder! Very quick, easy and delicious- - you don't have to be a diabetic to enjoy! I added a splash of extra virgin olive oil and a splash of local chardonnay, and got a big thumbs up from DH! Will make again, but won't add the clams until the last few minutes of cooking next time. Thanks Moirianne! Made for the January Lite & Low-Fat (Healthy) photos forum event.
In a large pot, cook the bacon for 3 to 5 minutes over medium-high heat until crisp. Add the celery, carrots, and onion, and saute for 5 to 7 minutes, or until the onion is tender; Stir frequently.
Add the remaining ingredients, cover, and bring to a boil.
Reduce heat to low and simmer, covered, for 45 to 55 minutes, or until the potatoes are tender.