Diabetic Friendly Blueberry Muffins
PaulaG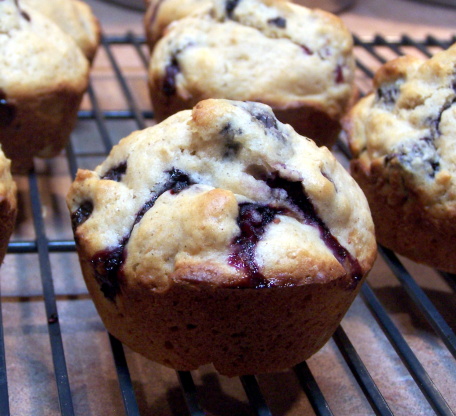 Nobody can resist the temptation of freshly baked blueberry muffins - the flavor of these is perfumed with citrus and allspice.
Combine first 6 ingredients in a medium bowl; add blueberries, and toss to coat. Make a well in center of flour mixture.
Combine milk and next 5 ingredients; add to flour mixture, stirring just until dry ingredients are moistened.
Spoon batter into muffin pans coated with cooking spray, filling two-thirds full.
Bake at 400 degrees for 20 to 25 minutes or until golden.
Remove muffins from pans immediately, and cool on wire racks.