Diabetic Dill Sweet Cucumber Salad
Derf2440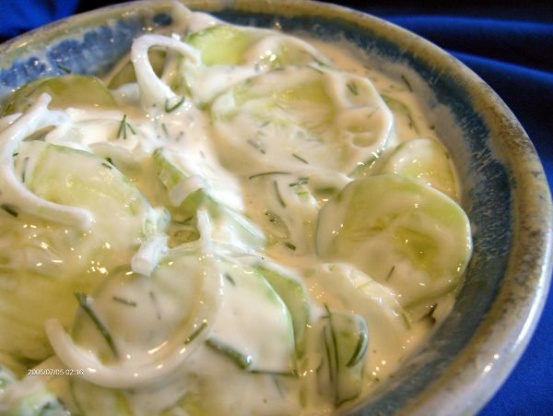 It is a variation on a cucumber salad my grandmother always makes in the late spring and summer. Of course, she uses real dill out of her garden. In any case, my dad is now diabetic and so we made some substitutions. It is a refreshing addition to any meal.
Peel and slice the two cucumbers and slice the onion.
Set aside cucumber and onion.
Mix together fat free sour cream, Splenda and dill (add more Splenda if you desire it to be more sweet).
Add the vegetables to the sweet dressing.
Cover and refrigerate for 1 hour to let flavors blend.