Diabetic Chewy Molasses Ginger Cookies
Kid-Kat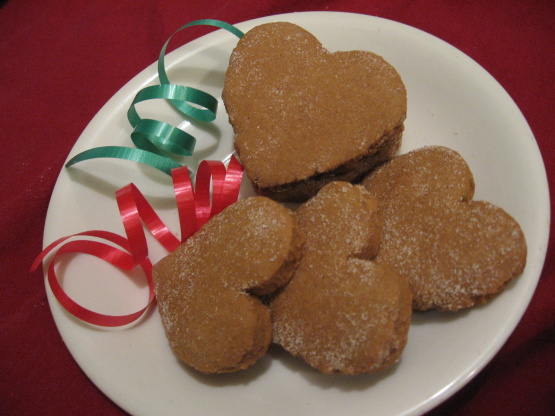 These cookies are every bit as hearty and spicy as their original counterparts, but the fat and the calories have been reduced.

Top Review by ellie_
Very good. I used regular brown sugar, but otherwise made as directed. I refrigerated the dough overnight and made the cookies in the morning - as these were for a gathering. I only got about 2 dozen cookies but my cookie balls were probably bigger than 1 inch. I am serving these cookies with strawberries for a nice healthy treat. These are very good and not as sweet as other cookies which will go wonderful with fruit. Thanks for sharing.
Spray cookie sheet with nonstick spray; set aside.
In a large mixing bowl, beat the margarine with an electric mixer on medium to high speed for 30 seconds.
Add the brown sugar, baking soda, ginger, and 1/2 teaspoon cinnamon; beat until combined.
Beat in Eggbeaters and molasses.
Beat in as much of the all-purpose and whole wheat flour as you can with the mixer.
Stir in any remaining flour with a wooden spoon.
Cover and chill in the refrigerator for 1 hour.
Shape dough into 1-inch balls.
Combine the granulated Splenda and 1 teaspoon cinnamon.
Roll balls in Splenda-cinnamon mixture.
Place 2 inches apart on prepared cookie sheet.
Bake in a preheated 350F oven for 10 to 11 minutes or until set and tops are cracked.
Remove from cookie sheet.
Cool on a wire rack.
Makes about 4 dozen.