Diabetic Blueberry Muffins
SLA_Gaia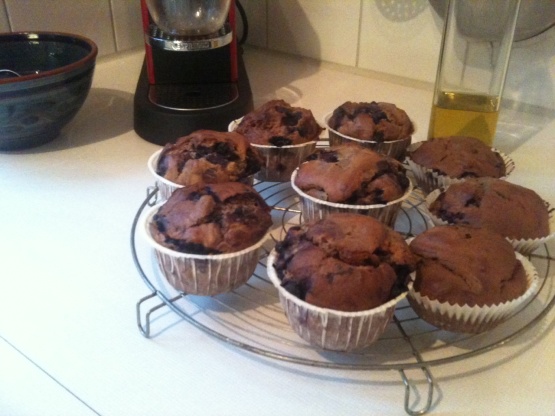 The batter was very thick and sticky, so I wondered how it would turn out. But the end results was WONDERFUL, moist and you can't tell they're sugar-free. Thank you Miller for posting this, Sarah loves them.
Preheat oven to 350° F.
Line 10 muffin cups with paper liners.
Sift together flour, baking powder, salt, set aside.
Beat together margarine, Splenda, and honey with an electric mixer until light and fluffy.
Add eggs one at a time beating well after each addition.
Stir in vanilla.
Alternately stir in flour mixture and milk, beginning and ending with flour mixture.
Fold in berries.
Spoon batter into paper lined muffin cups, and bake until golden brown and a toothpick inserted comes out clean, about 25-30 minutes.
Cool in pan 10 minutes on a wire rack.
Remove from pan.
Cool completely on wire rack.