Derf2440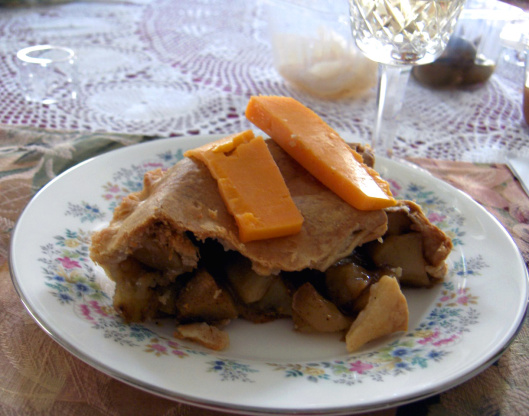 A great desert for our diabetic friends. This recipe came to me from my grandmother, who was a diet-controlled diabetic.
Mix sweetener, cornstarch, and cinammon.
Pour over apples and mix well.
Pour apple mixture into unbaked pie crust.
Cut oleo into small pieces and put on top of apples.
Cover with remaining crust and seal edges.
Bake at 425 degrees for 15 minutes.
Lower temperature to 350 degrees and continue baking for an additional 30-40 minutes.