Devonshire Potato Mushroom Pie
mailbelle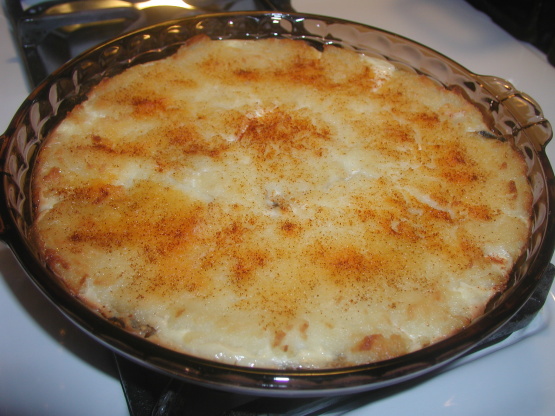 I found this recipe in an old spiral bound cookbook I picked up at a garage sale.

AMAZING! We added a little thyme to the mushrooms, but other than that, followed the recipe. We will be making this again, and again, and again...
Smooth 1/2 of the mashed potatoes into a buttered 10 inch pie plate.
Saute the mushrooms and onions in butter, add lemon juice, salt and pepper.
Spoon this over the potato layer.
Spread sour cream over the onion/mushroom mixture.
Top with remaining potatoes.
Sprinkle with paprika and bake at 350 degrees for about 45 minutes or until browned.