lets.eat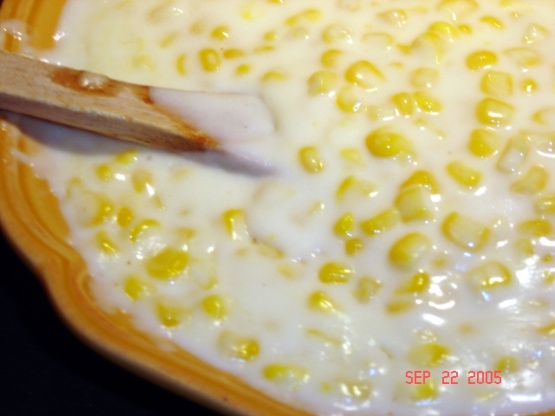 Here is one of our favorite corn recipes.

Excellent! Wonderful Christmas dish...it just tastes like christmas.
Combine corn, cream, milk and seasonings in a saucepan and bring to a boil stirring constantly.
Reduce heat and simmer 5 minutes uncovered-stirring.
Blend butter and flour together and gradually drop small pieces into the corn mixture, mixing well-cook 2 minutes more to thicken.