Devonshire Chocolate Sponge
Prep 30 mins
Cook 20 mins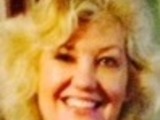 This unusual cake has been a big hit with our guests here at 'Avalon'. It's not a large cake but it's rich and moist and the topping/filling is bittersweet. A chocolate cake more suited to adult taste - although my 2 year old great-nephew ate it with gusto and pronounced it, 'Yummmm!' Decorate it, if possible, with fresh edible flowers from your garden. I use violets. The recipe is from a book called 'Devonshire Flavour' which I bought whilst I was living in Devon in 1979 - and it's taken me this long to discover this terrific cake.
Directions
Preset oven to 190C (375F).
Grease two 18cm (7 inch) sponge tins.
In a small mixing bowl, and using electric beaters, cream margarine, sugar and treacle.
Add eggs and mix until combined.
Into a separate bowl sieve flour, cocoa, baking powder and coffee.
Add dry ingredients, a bit at a time, to margarine/treacle mixture alternating with the milk and beating after each addition.
Beat until combined.
Divide mixture evenly between sponge tins and bake on the middle shelf of the oven for 20 minutes.
When cooked, remove from oven and turn carefully onto racks to cool.
Meanwhile, make the topping/filling: Add a small amount of boiling water to a small saucepan and set over a very low heat.
Place all topping/filling ingredients into a heatproof glass bowl and set the bowl over the the saucepan (or use a double boiler).
With electric beaters, cream the ingredients (this won't take very long).
Cover and place topping/filling into the refrigerator until cake is completely cool.
Remember the topping is not supposed to be sweet- don't judge the taste until you've tried it on the cake.
When the cake and topping/filling are both cool, sandwich the two sponges together with the filling then use the other half to ice the top.
Tip: Run a spatula under some hot water, dry, then use immediately to smooth the topping.
Reviews
Most Helpful
Everybody liked it, when I served it in our home. Wonderful! Next time I might double the amount of everything and make it full size cake, a big one. Thank you for this recipe!

I'm rating the cake part only, as I was looking for a simple chocolate sponge cake to make into a chocolate mousse loaf. The cake was light, the sweetness just right, and went perfectly with my chocolate mousse. I didn't have treacle, so I used corn syrup instead. Thanks for the great recipe, which I'm sure will be a regular in my house!

This is now my definitive chocolste Cake recipe. I would have never have thought to add treacle before, but that and the coffee really work to add that rich chocolate flavour that any chocolate cake should have (in my opinion). If you like your chocolate cakes to have a sweet milk chocolate flavour, this one is not for you. The only changes I made was to use butter instead of margarine, cook it in one tin and then split the cake - and to add a tablespoon of double cream to the filling/topping at the end of cooking.It made it a little more child friendly and easier to spread, plus was a testament to all of the cream teas I have woofed down in Devon on holiday as a child! Thanks so much for posting this recipe Kooka, it's wonderful. I've tried three of your recipes now and they really are good - it's about time you had a go at one of mine!