JustJanS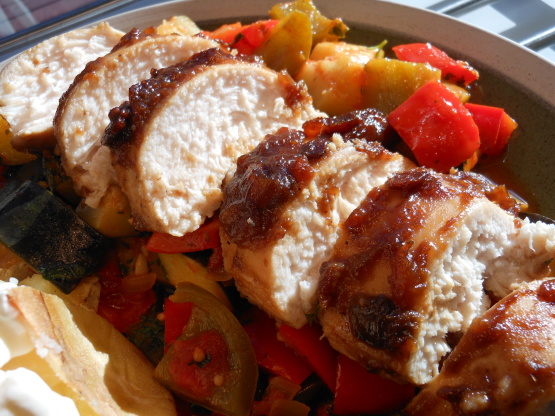 Having now tried this I found it important that the chicken be skinless as there is not enough time to crisp the skin properly. Prep time includes 2 hour stand time. You may want to cut the soy sauce down or out due to the sodium levels.
Mix ingredients except chicken well; coat chicken well.
Allow to stand for 2 hours.
Bake in top 1/3 of 400F oven for 30 minutes. NOTE the time will depend on the thickness of the pieces and if it is boned or boneless.