Devilishly Delicious Bacon and Cherry Roll-Ups
Prep 15 mins
Cook 15 mins

I have very fond memories of this recipe from my early childhood. Anytime my mother had friends over for drinks, or threw a party she would make these. I would always be dispatched to a quiet corner with a plate full of goodies, including loads of these! Now I make them for parties, or drink snacks, and everybody loves them. I make trays of these, and the amount listed below is quite small, so be prepared to make more! They are so simple but oh so effective! I tend to use streaky bacon for the fat content, but back bacon works fine too. Try them-you won't regret it!
Directions
Line a baking sheet with foil and spray with non stick spray.
Gently run a knife along each rasher of bacon to stretch it slightly, then cut it in half widthways.
Roll a cherry in each piece of bacon.
Place on baking tray and bake in a moderate oven until bacon is cooked and the fat is crisping up--you can grill these too, but be careful they don't burn.
Reviews
Most Helpful
We gave this recipe 4 stars for flavor, but added another for uniqueness. While I was making them, DH said it sounded yucky, but then I reminded him how we put cherries and pineapples on ham when we bake it. What is ham? Bacon! So, not only did I wrap (marachino) cherries in bacon, but also did it with some pineapple chunks and Wow, were they both delicious! The cherry ones were a bit on the sweet side, so we were happy that we didn't use glace (candied) cherries. The pineapple ones packed a nice flavor. Even DH liked these appetizers. Thanks for a creative and easy recipe. :)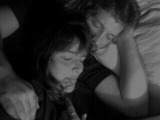 Fabulously delicious and, judging by the comments made, a really novel concept to all who enjoyed them at the New Year's Eve party I took them to. They disappeared SO fast. I had taken them on the tray ready to be cooked there. In making these, hadn't even registered the fact that they were to be made with glace cherries until I came to prepare them; I had bought two jars of maraschino cherries. The day before I had removed about a tablespoon of the syrup from each jar and had added tablespoon of port. I drained the cherries thoroughly before assembling them. These were just such totally delicious morsels and so easy to prepare: I'll certainly be making them again. Thank you for sharing another super recipe, Noo! Made for PRMR.

I made these for one of the many Christmas parties that we have attended so far. I think I will be making them again before the year is up. I did find "glace" cherries in the grocery store. I will tell you, the combo of sweet and salty hit the spot! Some people were asking me if they were intended as an appetizer or as a dessert. I told them that they were for anytime their little hearts desired! I did cut each bacon strip into thirds, and it worked well. Thanks for a great recipe. (Made for PRMR)