Zaney1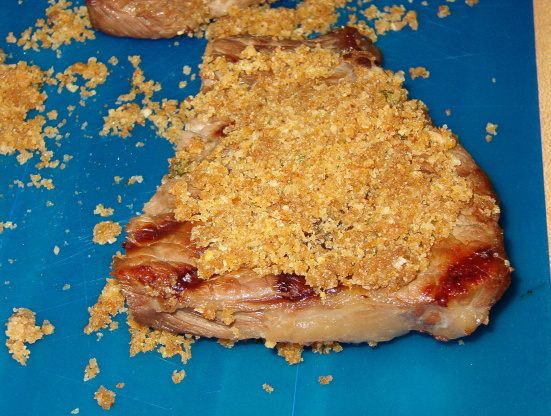 This recipe came out of a grocery store pamphlet. We made it using our indoor grill. You could make it on a regular grill as well if you want. It truns out with a nice little crust. Be careful flipping it over so you don't loose the coating.
Preheat grill.
Trim excess fat from round steak.
In a small bowl, mix together butter, worcestershire sauce, dry mustard, curry powder, bread crumbs, salt and pepper.
Set mixture aside.
Place steak on grill over med heat.
Grill 3-5 minutes for rare or till it's cooked to your preference, turning occasionally.
Cooking time will depend on your personal preference and how your grill cooks.
Remove from grill.
Spread one side of steak with 1/2 of the butter mixture.
Return to grill, butter side up and grill 2-3 minutes more.
I just left the lid of my indoor grill up.
Remove from grill, turn over and spread remaining butter mixture on the other side.
Let the butter melt just a bit and serve.